Waking up, enjoying a few short moments of early morning by myself, before Nolan and Summer get up. Nolan still remembers his half completed nano block model from last night, and jumps straight into it.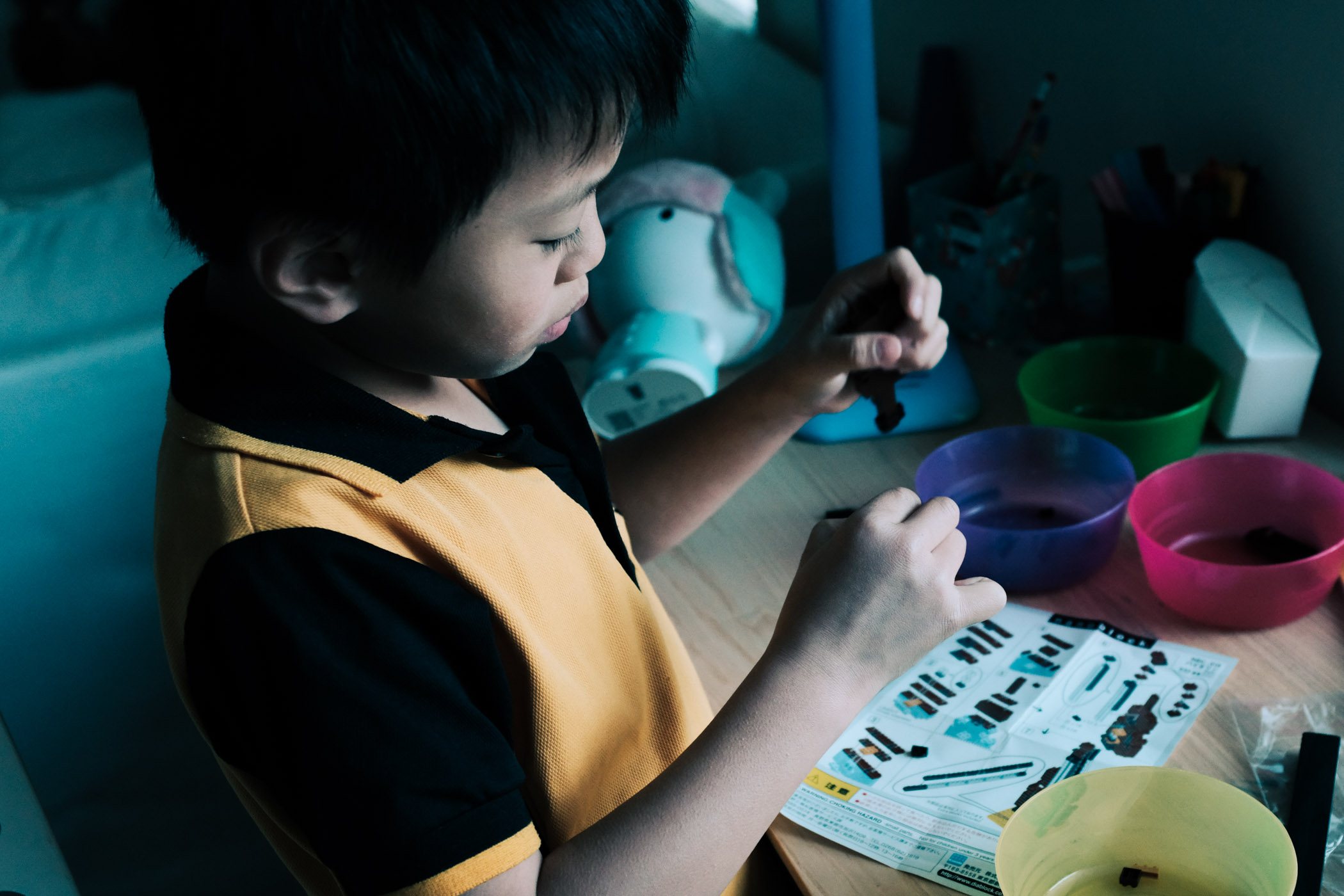 It's been a peaceful, sunny Friday. I managed to get some quality time working on the code in the morning. Inspiration has drained up in early afternoon, it's normally a good time to walk out and take a few shots.
In order to get things done, you can't simply put more time in. In stead, you need to mix the right activities, it's an art.