Bike around Narrabeen Lagoon
We went to ride bike around Narrabeen Lagoon last weekend. It's a popular place for biking. There's a paved track along the lake with beautiful lake views. Riding along, we saw lots of wild ducks and gooses.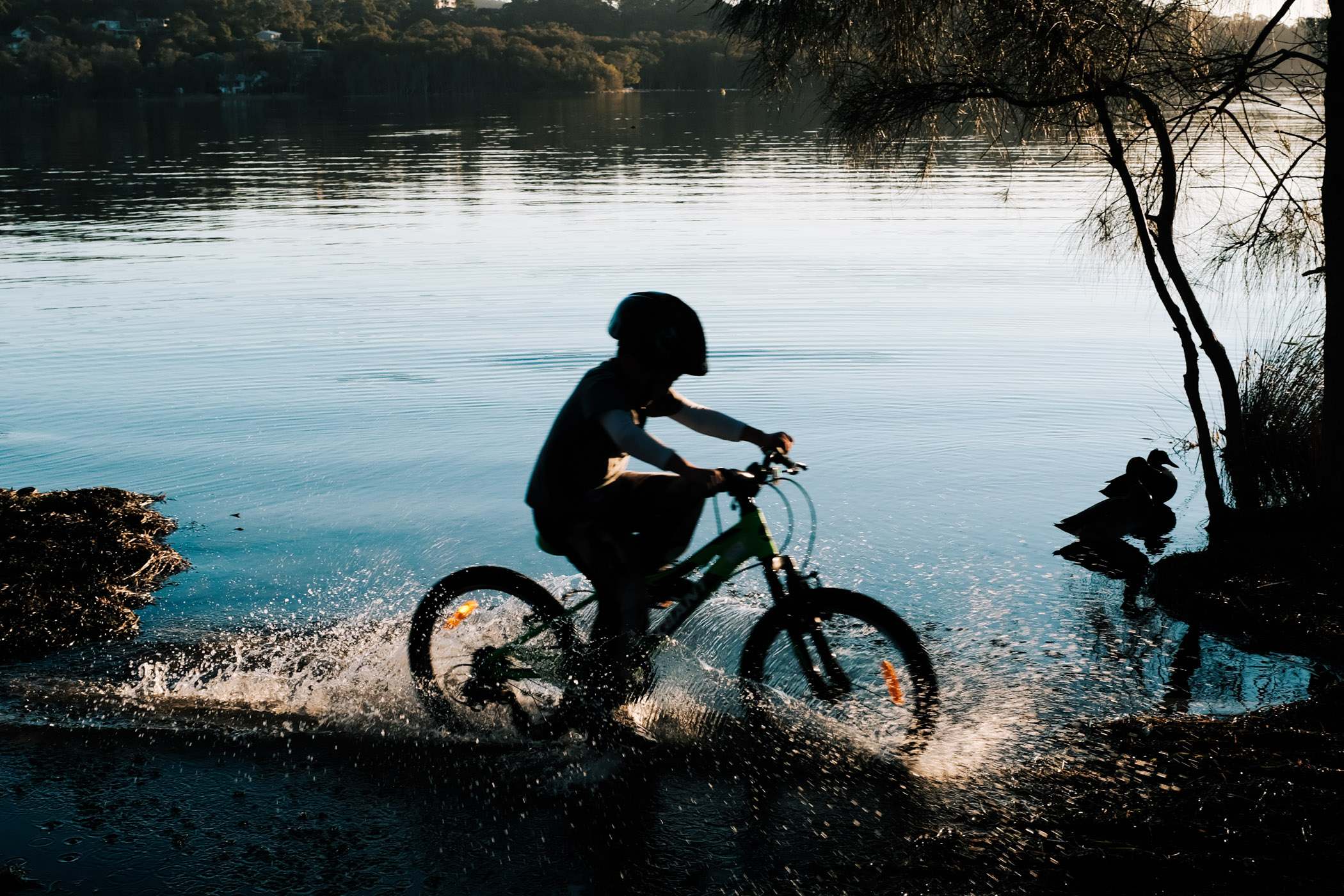 Nolan had a good ride with his friends on his new mountain bike. The most fun part came when we were about to leave. Nolan discovered a slightly flooded area, he drove his bike through it making a huge splash. He then went again and again… He had such a good time!